Forget the snooty, high-heeled, fear-inducing dragon lady sort of empowered woman. In the last three weeks of spending 10,000 hours online (yes, it adds up!), I've explored what to me seems the most exciting corner of the world wide web — a sub-planet of females who flourish. A better lot of this new breed of business belles are actually change-makers who are doing just that from the convenience of their own homes! They are young women who thrive mentally, financially, spiritually, and artistically.
It's not only Beyonce who runs this world now. There is a great big web of them out there!
I think I understand why this is taking place. The world has never needed this much creators. Aside from it being validated by thought leaders like Dan Pink, Seth Godin, Marie Forleo, Steven Pressfield, Malcolm Gladwell, and The Dalai Lama, you can tell it's inevitable. Connection, creativity, and authenticity are the new currencies of business.
But why am I about to stress that women partake in this immensely? Because:
1. WOMEN ARE BORN CREATORS.
I doubt anyone can say otherwise. It's our birthright. We create/cultivate lives. It's an extraordinary inherent gift bestowed upon us. So the next time someone tries to water down your ideas and tell you "ang dami mong arte" ("you're being too frilly/artsy") just suck it up. Creativity is in your vein!
2. WOMEN HAVE A LOT OF FEELS.
Being emotional is not always a bad thing. Art is often rooted from a feeling. Feelings connect us. And some of a woman's greatest values are rooted in their having a very tender heart - values like patience, frivolity, loyalty, empathy, and expresiveness - qualities that are, according to
John Gerzema's statistical modeling
, the most highly correlated characteristic for 'the ideal modern leader.' WUT.
A
study
shows we talk three times as much as men. We allot so much of our brainpower to chit-chat. However, if not supervised, we gossip-happy about each other a lot. I suggest we start busting that bad habit and use our verbal strength to build connections, talk about ideas and how we can back each other's businesses up instead.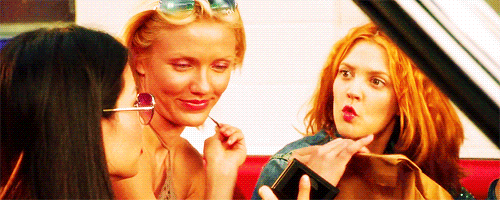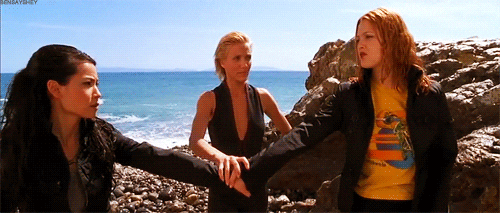 4. WOMEN HAVE STRONG INSTINCTS.
We have killer gut-feels. Every and I mean EVERY woman has an amazing story to share about this. Even Stanley Baldwin admits "I would rather trust a woman's instinct than a man's reason". That's pretty crazy but hey. Your instincts refine your decision-making prowess. I smell awesome CEO.
Really. We do. We only fail to recognize it sometimes because we fill it up with excess. Too much shopping. Too much waiting for love to happen. Too much vanity. Too much impressing others. Reduce the too much and you'll get the time you need to create and make bigger things happen.
Of course, this is not to contest the opposite sex. This is simply a contemplation on our nature as women and realizing it as an advantage in becoming the creative entrepreneurs that the world needs.
Thank you for reading all the way through! As promised, here are some links to my current favorite womentrepreneurs. Most of them are in the micro business spectrum. Remember, this is a RIDICULOUSLY SMALL slice of an online tribe of inspiring chicks. There is a galaxy of them!! Get clicking. You might land upon more stars.